First steps - The new Community (December 2020)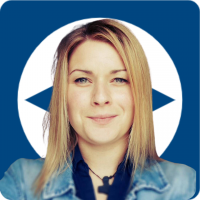 Esther
Posts: 4,112
Former Community Manager
Hi all,
As promised, I am updating you with some insights and best practices on the new platform.
Let's start without further due.
Navigation
We made sure that all you need is always right there for you.
We built an all-inclusive header with dropdown menus for you focussing on three major categories:
Support forum
Knowledge Hub
Service
Hover with your mouse over the menu, and a fantastic drop-down menu appears that will lead you directly to the most relevant parts of our Community.
The new header menu is so useful, it even scrolls each page together with you and will be your fast lane to the Knowledge Hub, the Support Forum, the Blog, the announcements, the Change Logs, the Download links, and so on and so on.
By clicking on the TeamViewer Community logo, you go back to the Community start page - it's your trusted "bring-me-home button". If you are looking for a quick way to teamviewer.com - simply click the teamviewer.com button on the left side of the banner. Sweet, right?
The header also includes your notifications, your private messages, and access to our profile.
And - last but not least, via the language switch, you can immediately access your community of choice. Currently, we are offering stand-alone Communities in 6 languages:
Chinese
English
French
German
Japanese
Spanish
Asking a question
We listened to your feedback and provided a straightforward and simple way to post in the community.
The banner on top of each page includes the search bar, and an Ask a question button.
Besides signing in to the community, you only need to do three simple tasks:
Choose the right board to post in
Choose a descriptive subject for your question
Give more details and explain what exactly you want.
Let me give you a hint: Keep your question as short as possible while still provide all the info needed for others to answer your question.
🔥IMPORTANT: Never share personal information like your email address or your TeamViewer ID.
Replying
It has never been simpler to reply to a question.
There is a comment box underneath each question within the forum and all blog articles. All you need to do is being signed in with your account, write your answer, and hit the Post Comment button. That´s it!
Editor
Wooohooo! One of the features I like most. I mean - it´s so easy to make some nice formatting, use Headings, bullet lists, insert images, or links. Just give it a try. If you think I need to post a how-to: Let me know!
Login / Sign In
To sign in to our Community, use the Sign In button in the upper right corner:
Our community uses your TeamViewer account for maximal convenience.
Simply log in with your existing TeamViewer account.
If you already have a community account, you will be signed in directly.
If you do not have a community account yet (but a TeamViewer account), it will ask you to choose a user name.
If you do not have a TeamViewer account yet, click Register and create an account.
That´s s it for now.
Let me know what exactly you want to learn about our Community.
Best,
Esther