Community UX and Navigation Update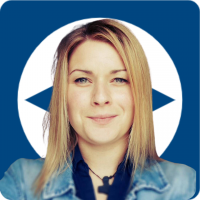 Esther
Posts: 4,112
Former Community Manager
Hi all,
In the last months and weeks, we gathered your feedback about the TeamViewer Community with the goal to make it even better!
This release together with our relaunch and migration of our Community in November 2020 brings us even closer to our goal to make the community experience better for all our members and guests!
Please allow me to highlight some changes for you:
New Category tiles
I love the new category pages and I now enjoy browsing through our fantastic community even more. Each product or each area with its own category has its own tile and image, that will follow you throughout the category. Now it is super easy to find the right category or board to read or type in:
The Top Menu
You love our Top Menu with the smart drop-down menu as much as I do ❤
Therefore, we extended the Top Menu even further for the fastest navigation experience possible. With just one click you can reach your desired board or Knowledge Base article you want or enter other parts of our community easily.
With this release, we made the Top Menu bolder and more eye-catchy to also allow first-time visitors of our community to utilize the game-changing menu immediately and perfectly!
Rest assured: We make sure to keep the smart linking and changing content updated in all communities!
Featured Knowledge Hub articles
We write and keep our knowledge hub articles updated for you. For our members and guests, as much as for our staff members and I do not exaggerate when I am saying that the Community Team is very proud of our Knowledge Hub! It is the single source of truth and knowledge for all things TeamViewer!
Based on your feedback we know that you value our efforts and invest in our articles very much! Thank you!!
Therefore, we wanted to bring back featured and recommended articles for you and give those articles a special and prominent spot in our Community. You can now find 3 articles on our start page that we are highlighting for you - frequently changing of course!
Keep on reading them my friend to accelerate your TeamViewer-knowledge-increase 🚀
Meta data
Isn´t it more fun seeing the impact of what you are writing? Or isn´t it interesting to see how many views or comments or reactions a post is getting?
We added Meta Data to all discussions and questions in our Community for you to see immediately, who started a discussion, who commented last and how many views did the post get so far, and reactions and comments.
SPOILER ALERT:
🤫 Next week - there will be a design update to our TAGs to visualize clickable and non-clickable TAGs even better. Stay tuned!
Smart Panel menu
Our smart panel menu on the right side of close to all community pages will help you find more information easily or navigate you to the place you want to be right now. We optimized its proportions and added some exciting features.
With the space-saving carousel menu for the language switch to our other communities, we can present you with even more content without forcing you to scroll and scroll and scroll endlessly.
Did you see our Twitter stream or the Event list already? Check it out!!
Thanks for reading and I hope you enjoy the new Community UX and Navigation Update as much as we do.
Best, Esther