Question or Discussion?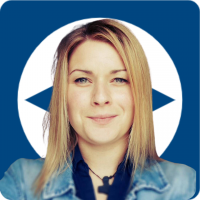 Esther
Posts: 4,112
Former Community Manager
Hi everyone,
you came to our Community for a reason, right?
Those reasons can be various and I know that posting in the community is not always required to get what you came here for. But today, I want to focus on those, who will ultimately post something.
To begin with - maybe there is
something that is bothering you with TeamViewer or
something you want to have an answer to or
you want to get in contact with other folks talking about all things TeamViewer.
You searched and searched but have not found a topic or an article or an answer that brings you further.
So, you will post something yourself - which is great! We absolutely love seeing your post here!
To make sure you get engagement and with this, closer to your goal, please allow me to level up your community experience with some guidance about the question:
Should you "Ask a question" or post a "New discussion"?
First things first: Is there even a difference? Yes, there is.
Questions are being posted with the goal in mind to get an answer. Asking a question is your call to action for other members to answer and help you.
⚠ One important thing to keep in mind: Formulate a question so that others know, what you are precisely looking for.
Discussions are started in case you want to have a conversation about something or to express your opinion or experience with something and invite others to comment on it.
People will comment on your post, but there won´t be the option to accept one solution as you were not looking for a solution but a conversation.
Here is a pro-tip: If you want others to comment on your discussion, invite them! Post a call to action yourself. Maybe something in the lines of:
I am looking forward to hearing your thoughts on this. Please feel free to comment below.
Anyone else having made this experience and would be willing to share it here. Comment below!
Can´t wait to hear from others about their thoughts on this. Commenting is much appreciated!
Benefits of choosing "Question":
When you asked a question and someone replied, the community platform will ask you whether this answer is the solution to your question and you can accept it as an answer. This will speed up the process for others who came here with the same question in mind.
The boards are labeling all questions with the appropriate status of the question: Answered, Unanswered or Accepted answer. This is a visual indicator for all other members and crucial for getting help and visibility.
Your question will also be showcased in the Can you help? section as long as it is unanswered to gather even more attention to all potential helpers.
Our Community offers you both asking questions and starting discussions (and in some board even to post a new idea that others can vote on) and depending on what your goal is, chose a question or a discussion. Just click on the drop-down arrow to choose (it is on the right side of close to all community pages):
And if you feel that you should have chosen differently, the moderators and I have the possibility to change the style of your post for you. Just let us know!
I made this post a question - as I am having one question for you:
❓ What information is missing in this guide to help you to learn more about the difference between asking a question and starting a new discussion?❓
Thanks and enjoy posting in our Community,
Esther
Tagged: