Brazilian-Portuguese Community Launch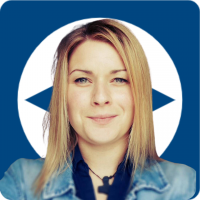 Esther
Posts: 4,112
Former Community Manager
Hi all,
I was already giving some spoilers on the release of a Portuguese Community in the past.
And now 🥁🥁🥁 drum-rolls please 🥁🥁🥁:
I am delighted to announce the release of our Portuguese TeamViewer Community.
We decided to offer the platform in Brazilian-Portuguese but to all my dear friends in Portugal and all over the world speaking the Portugal-Portuguese: You are welcome to join us too and to post in Portuguese-Portuguese 🤩
Another exciting moment for me is to introduce @.Carol.fg. to you.
Carol joined our team just recently to take over the role of our moderator for the new Portuguese Community. She makes sure that everyone feels welcome and heard. Carol is also responsible for keeping our always-growing Knowledge Hub up to date and available in Portuguese for all our Portuguese-speaking users and customers from Brazil, Portugal, and all over the world.
Similar to our English, Spanish, French, German, Japanese, and Chinese Community, the Portuguese Community will provide a forum for collaboration and peer-to-peer support as well as a Knowledge Hub including hundreds of articles about all TeamViewer products. Those articles are ranging from technical documentation over how-to guides to feature descriptions.
Our hope is to support our Portuguese-speaking users and customers better than ever before and to also help our support teams in providing proper documentation in Portuguese.
How to reach the Portuguese Community?
Well - that´s easy. You can navigate to it via the language switch on the Community header which is available for you on all pages.
👉 There is even another way when you are within a Knowledge Hub article - on the right side of the page right underneath the Table of content, you find a language switch that will immediately bring you to the corresponding article in Portuguese (or German, or French, or...):
In this sense, I do not want to hold you back any longer and invite you to explore our brand-new Portuguese Community:
👉 https://community.teamviewer.com/Portuguese ✅
Obrigado e vejo você na comunidade,
Esther