Updates to the Community Team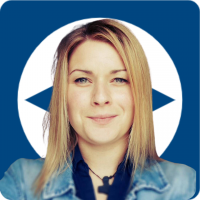 Esther
Posts: 4,112
Former Community Manager
Hi all,
Today marks my last day as Community Manager at TeamViewer.
From my first day on this job back in 2016, some weeks before the Community went live, until writing these lines, the Community has been the most exciting challenge and adventure I´ve ever encountered!
I am grateful for every day in the Community, every member I had the pleasure to talk with, and every challenge that helped me make the Community a better place.
Over the past six years, the Community has evolved from a single-language forum to an enormously helpful knowledge platform in astonishing seven languages. Not only this, but it also took over the part as the most important and always-reliable support hub for all things TeamViewer.
With close to half a million members and millions of monthly visitors, the TeamViewer Community has become a large family of friends and supporters. It resolves hundreds of thousands of questions daily and has proven its value for everyone equally often.
🎯 Now, it is time to hand over the responsibility to a new generation of eager and hungry Community Managers that will help to grow the community even further.
I am happy to announce that @JeanK will take over my responsibility as of today and will be at your side all the time and bring the Community to the next level.
Jean has been part of the Community Team since 2019 as a moderator and was the driving force behind the success of the French TeamViewer Community. In addition, he is the author of countless helpful Knowledge Hub articles and an even higher amount of forum solutions! But, of course, you´ll already know him well!
Jean has proven his passion for the Community and our vision to deliver the best support experience daily. As in countless projects in the past, his engagement will surely remain visible all over the Community. I can´t think of anyone better suited for the position. Thank you, Jean!
With all that being said, this is not a Goodbye. I will continue to be a part of this Community and TeamViewer. However, I will take over a new role within our Sports Partnership Team starting next week, and looking forward to even more exciting adventures! 
Hope to see you at the football stadium or one of the Formula 1 racing tracks one day.
Thank you all, and as always: All the best,
Esther
Comments