Unanswered Posts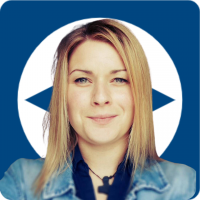 Esther
Posts: 4,112
Former Community Manager
Hi TeamViewer Community,
With the latest update of our TeamViewer Community, we introduced the Unanswered Posts-area on the Community´s start page and the different category pages like TeamViewer, ITbrain, About this Community, …
What is the purpose of this new area?
With this new area it is even easier for all TeamViewer experts among our user-base to find other user questions to reply to quickly and without any hassle.
Please feel free to browse through the unanswered posts (just click on Show more) and answer to as many user questions as you like whenever you are visiting the community.
The goal is to get even more replies and solutions and to help everybody with their individual question.
Where to find the Unanswered Posts-area exactly?
The Unanswered Posts-area is right underneath the latest topics overview:
 Using the magnifying glass:
Thank you all and all the best,
Esther
Tagged:
Comments