Report spam posts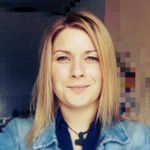 Esther
Posts: 3,145
Community Manager
Hi TeamViewer Community,
Our Community is getting more and more attention and we really like this a lot.
A not so nice side-effect is, that some spammers are trying to use our Community to push their spam content into the world.
The Moderators and I are working hard to keep the community clean and the impact on our daily business very little.
We are extremly sorry for any spam post which might be seen by you and we apologize for it.
We noticed, that there are some users out there who are helping us to fight against these spammers and who are reporting spam posts which are appearing on Search Engines.
I would like to say THANK YOU to all who are helping us to get rid of the spammers and keep our Community clean!
Everyone who sees such a post, please help us and report it to the Moderators or me.
In Addition: if you see a spam post on Google. Please report this page to Google to get it removed via this page: https://search.google.com/search-console/remove-outdated-content
Thank you again for your help and have a really nice day,
Esther
Community Manager

Comments