Thank you - 100.000 community members!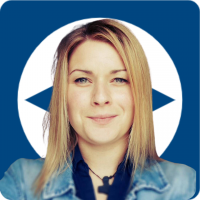 Esther
Posts: 4,112
Former Community Manager
Hi all,
When launching our community back in 2016, we were of course hoping that it´ll be well-taken by our users, fans and customers and that it will be a large help for all of you.
Now - close to two years later, we are very happy that we can count more than 100.000 community members. We can´t be more excited and grateful than we are today!
The whole TeamViewer team and especially the community team and I want to say THANK YOU to every single member who signed up for our community and helped to make it a supportive and lively place to be.
I promise that we will continue working hard on making this Community an even more helpful and interesting platform with up-to-date information, helpful Knowledge Base articles, interesting Blog Posts and communication about all our TeamViewer products and features.
We are planning to make even more exciting projects in the future and we have of course plans to launch communities in even more languages to work on our goal to provide the best support to all our users and customers!
Thanks again for being a part of our Community!
All the best,
Esther
Tagged: