Spanish Community Launch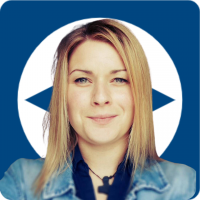 Esther
Posts: 4,112
Former Community Manager
Hi all,
We are delighted to announce that we have finally launched the last of our planned instances for 2019 of our TeamViewer Community: As promised before, the Spanish Community is now live and available at https://community.teamviewer.es 
Our moderator AlenaC, as well as the whole Community team, is happy to welcome all our Spanish-speaking customers, and free users, and we are looking forward to sharing knowledge about the different TeamViewer services with all of you.
AlenaC was working hard on getting all Knowledge Base articles translated and uploaded for you, and we are promising to keep you all informed about any exciting news at TeamViewer as well as providing you a proper Spanish technical documentation within our new Community.
We want to invite you to dive deeper into the TeamViewer universe to get the best out of our software and become a TeamViewer expert to not only get the best experience for yourself but also to help others with your ever-increasing TeamViewer knowledge! Also - please feel free to ask your questions in our forum or check the boards for posts you can answer to help others.
You can easily switch from the English to the Spanish Community by scrolling down to the footer of any community page, click on English 1 in the lower left corner and choose Español 2 the PopUp-language field: 
Thanks, y muchas gracias,
Esther
Tagged: