Thank you - 200.000 Community members!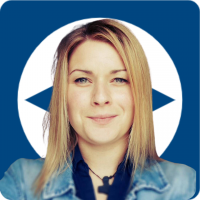 Esther
Posts: 4,112
Former Community Manager
Hi TeamViewer Community,
Just one thing: WOW - and thank you. Again :-)
I still remember the day we launched our Community and how excited I was. I also remember how happy I was close to 24 months after our launch when we reached the tremendous 100.000 members milestone. This was just amazing - not just for me but the whole TeamViewer team!
And now, I nearly can´t believe we hit the 200.000 members-milestone just ten months later, today on August 13th 2019.
And therefore, all I want to say to you: Wow - Thank you for being part of our TeamViewer Community!
All the best,
Esther