Happy Holidays and see you again in 2020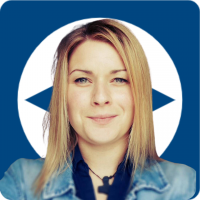 Esther
Posts: 4,112
Former Community Manager
Wait! What?
How is it even possible that 2019 is coming to an end already?
Hasn´t it just started?
Well - we might have been so busy in the last year that we did not feel the time passing by. Anyways, let´s quickly review 2019:
You might still remember that we increased our community offer this year and launched three new language communities:
Building those communities was a lot of fun for the full team, and we met incredibly great users supporting us on our way to making these communities a success for all! Thanks for all your help, and keep on rocking our communities! You´re simply the best!
With increasing the number of communities, our user base grew as well, and we are happy to see more than 250.000 Community members and hundreds of thousands of visitors each week browsing our forums and Knowledge Bases to becoming TeamViewer Experts.
Not to forget that we put high effort into increasing the number and the quality of our Knowledge Base articles in 2019. With the help of countless TeamViewer users, the solutions and support replies within our forum were increasing as well, and with this, more and more users and visitors can find quick guidance or a helping hand by a peer in our TeamViewer Community.
We are thrilled to have a growing User Focus Program within our Community, which allows us - TeamViewer users and TeamViewer staff - to work together on the future of TeamViewer and Remote Management.
If you ask me how I would summarize 2019, my first thought would be: Our Community massively increased the support offered for our users and customers.
New languages + new articles + new features = more support!
But did we achieve all we had in mind before?
Yes and no - there is still a lot on our agenda and to-do list, there is always room for improvements, and we can´t wait to see what we can archive together in 2020 as a community. But we are also proud of all our successes and achievements we accomplished together!
Thank you all for your support, your help in making our communities helpful and friendly platforms that do have a strong foundation of supportiveness and trust!
We - the community team and I - wish all of you and your families Happy Holidays and a Happy New Year. 
See you all in 2020!
Thanks for a fantastic 2019 and best wishes,
Esther and the Community team