Meet the Team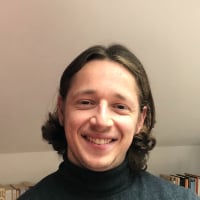 JeanK
Posts: 5,821
Community Manager 🌍
Hi all,
Today I would like to take a moment to introduce the Community Team to you.
You may have already seen us in the "Online Member" overview, read some of our posts and maybe received Kudos from one or more of us.
Our main task within the Community is to provide a platform where TeamViewer users can help each other and make the Community a flourishing, positive and productive place for all of us.
Who we are
We are the Community Team. A group of dedicated TeamViewer staff members with the goal to provide all users a helpful support platform with tons of knowledge and tips for a productive TeamViewer experience. 
We are proud to have a global presence as parts of our team are in Germany, USA, and Australia. This makes it possible for us to maintain the Community all day long no matter what your geographic location is.
In Australia, our moderators @Ying_Q and @Akiho_S handle the first shifts in the Community and receive technical support from our Support Engineer @Scotty . Ying is taking care of our Chinese Community and Akiho_S of our Japanese Community.
When Ying and Scotty have completed their shift in the land down under, the moderation task is transported to Germany where our moderators @Natascha,  @AlenaC, and I, @JeanK, take the reins and assist our community members. They also have our Support Engineer @TV_Benjamin  standing by to help with any technical questions. 
Natascha also takes care of our German Community, Alena is responsible for our Spanish Community, and I take care of our French Community.
Finally, closing out the day from across the pond are @JoshP and @.Carol.fg. from our US office. They are making sure that our users get a positive Community experience and find answers to their questions quickly.
.Carol.fg. also supports our customers and users from Brazil and Portugal in our brand new Portuguese Community!
From 2016 to 2022, @Esther led our Community as the Community Manager, but since April 2022, I make sure that everything runs smoothly and that the Community is always up to date with the latest information.
What we do
Our Team is here to support the Community in whatever way necessary to ensure that all users continue to find valuable and relevant information regarding TeamViewer!
We are excited to see all members interact with each other and lend a helping hand to fellow TeamViewer users with the confidence that the TeamViewer Community has become a central location to share knowledge and help each other.
One last thing: This is TeamViewer
Thanks heaps and looking forward to seeing you in our Community,
JeanK
Community Manager
---
Did my response answer your question? Help out others and select it as the Accepted Answer
Comments