TeamViewer is one of the winners of the European Customer Centricity Award 🥳
Please find more information here.
February Update - Security Patches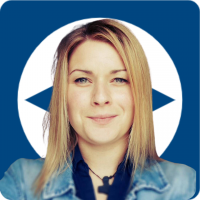 Esther
Posts: 3,879
Community Manager 🌍
Hi all,
Yesterday, we released some updates for TeamViewer 8 through 15, for the Windows platform.
We implemented a measure to prevent a Microsoft Windows system DLL from loading untrusted DLLs from the application directory into the service process
Please see our Change Logs here.
Nota Bene: Thank you, Fabián Cuchietti with Innotec Security, for the finding and following a responsible disclosure model. 
We are grateful that you reached out to us and that you could confirm the fix of your findings in the latest release.
At the same time, we released updates for macOS and Linux as well and recommend all customers to update accordingly.
All the best,
Esther
Comments
This discussion has been closed.