TeamViewer runs on 2.5 billion devices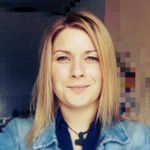 Esther
Posts: 3,208
Community Manager
No doubts - We live in a digital millennium with more and more people and more and more devices going online every day.
Were you expecting your fridge being on the internet a few years back?
Did you see it coming that your car communicates with your dealer as if it was K.I.T.T.? (I hope you know what I am talking about.)
I admit it: I did not see all of that coming. For sure, I also watched my Star Trek and had my ideas of the future, but "normal" people were still not doing or using those super-high-tech-modern things in my imagination. I did not see myself using a "communicator" to talk to people. That was something for the one-percenters, the explorers, the Jean-Lucs out there. 
Obviously, I was wrong. Guess what - I even have a communicator (you'd call it mobile) that can do a million things more than allowing me to just talk to people - which is, by the way, one of the things I do the least with my mobile.
I mean - how cool is it that you can control the lights in your living room from thousands of miles far away? Or that regular people are flying drones with their mobiles and making the most amazing videos you could think of?
Like a child, I watch the development with excitedly open eyes and can't wait to see what else we can achieve together! Especially in AR, I can't believe what's already possible today -  even though I am working in the software industry and do see all of this every day ?!
And in between all this exciting development, there is TeamViewer. We are securely connecting not thousands, not millions, but billions of devices worldwide and even beyond that - on the International Space Station!
In 2015 we celebrated 1 billion devices running with TeamViewer. In 2017 we reached the milestone of 1.5 billion TeamViewer IDs out there, and today, we humbly tilt our head and say Thank You to 2.5 billion TeamViewer IDs and 2.5 billion incredible and wonderful unique stories behind each and every ID out there.
Thanks for your trust in TeamViewer.
Thanks for connecting securely.
Thanks for achieving incredible things, for helping, for being the family IT guy, and for saving the day of so many people!
Community Manager

Comments