Terms of Use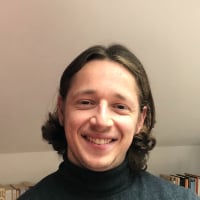 JeanK
Posts: 6,022
Community Manager 🌍
Terms of Use
TeamViewer provides a platform for web-based customer dialogue (hereinafter "TeamViewer Community") ready, which is technically operated by Vanilla Forums. Purpose of TeamViewer Community is to assist people who have questions specifically regarding the products and services provided by TeamViewer and / or want to talk with other people about issues that relate to the products or the company TeamViewer.
1. Membership
The Membership of the TeamViewer Community is free. Members need to be 18 years of age. Your membership begins with registration of your chosen login data.
The membership is not transferable and only one membership per person is allowed. TeamViewer reserves the right to temporarily restrict the functions of the TeamViewer Community to the extent necessary for proper or improved operation (e.g. due to maintenance, improvements and further developments).
 2. Username and User picture
You can freely choose your username and your user picture, in case you may upload one as part of the reward system. However, the username (and the user picture) you selected must not violate applicable German law, third party rights and/orthese Terms of Use.
The following limitations apply in particular to the username and the posting of any pictures.
 Do not
use the name or image of another person;
use a name or post a picture which is protected by copyright, a trademark or other proprietary right;
use a name or an image or the rights of others, which might violate the right of natural or legal persons;
use a name or an image which might provoke or hurt other members of the TeamViewer Community, such as **bleep** or offensive username or pictures;
use a name that contains codes, through which e.g. members of an extremist scene are able to detect each other, even if the coded meaning of the user name is not immediately obvious for outsiders;
3. Due diligence regarding user data
You are responsible for all Content that is distributed under your username. Therefore, choose a password for your username and take all necessary measures to ensure its secrecy. You are responsible for the unauthorized use of your user name by a third party. In case of an abuse of your username or password, and in particular in case of an infringement of section 2 TeamViewer may take the necessary measures to suspend or close the relevant member account or restrict access to the TeamViewer Community temporarily or permanently.
4. Posting Content
As a member you have various opportunities to participate in the TeamViewer Community and post content such as texts, photos, videos and other information you share within the TeamViewer Community (throughout this document "Content").The following Content is prohibited in the TeamViewer Community:
a.       public display of private information, such as name, address, phone numbers or email addresses as well as passwords and any TeamViewer IDs
b.      racist, pornographic, obscene, libelous, vulgarand immoral Content as well as Content that glorifies or trivializes violence;
c.       Content that interferes with children or young people in their development or upbringing or Content that may endanger or violate human dignity or other valued legally protected interests;
d.       Content that can move others to criminal or otherwise immoral acts;
e.       insulting or hurtful remarks;
f.        threats against other members, providers or third parties;
g.       abusive criticism, libel, insults, lies or false information;
h.       Content that may violate the right to informational self-determination of others;
i.        Copied Content to which you have no rights;
j.        Content which poses a security risk, especially but not limited to viruses;
k.       Links to websites with content that is offending the law, harmful to minors or otherwise contains unlawful Content;
l.       unauthorized in-house advertising, such as contests, discounts or special sales.
5. Questions, Feedback and Reviews
As a member, you are entitled to ask questions, provide feedback and to write answers (hereinafter "contributions"). Members do not have a claim to the publication of their contributions. The following rules apply:
a.       Contributions must be related to the main theme of the TeamViewer Community on which the contribution is to be published;
b.       Contributions must reflect reality;
c.       Contributions must be factual and accurate;
d.       negative contributions are permitted, insofar as they are expressed objectively;
e.       pejorative tags must not be used;
f.        Employees of TeamViewer may only evaluate the company / products if they are transparent about their working relationship to TeamViewer.
g.       It is not permitted to enter e-mail addresses, URLs or telephone numbers for the purpose of self-promotion;
h.       pure advertising Content (hidden or open), especially but not limited to advertising of competitive products, is not permitted;
i.         gossip Content through hearsay or unconfirmed statements of other persons are not permitted;
TeamViewer is entitled to block contributions in the TeamViewer Community, if there is reasonable evidence that these contributions have violated the foregoing regulations or these Terms of Use. TeamViewer reserves the right to consider, alter or delete contributions at its sole discretion. 
TeamViewer is also entitled to monitor and rate the contributions of members. In that regard, TeamViewer is for example entitled to rate contributions from members, who contributed a larger number of reviews, higher than contributions of members who contributed a smaller number of reviews. The same applies to feedback of members, which is rated positively by other members.
6. Publication of TeamViewer Community Content
The Content of your contributions that you have published in the TeamViewer Community, may be published without specifying your username, to other TeamViewer sites in mobile TeamViewer applications, as well as on social media channels, which are operated by TeamViewer. An identification of your person is thus not possible. You have the right to not allow this. In this case, please send an email to [email protected]. In this case, TeamViewer reserves the right to delete your account.
7. TeamViewer right of use
7.1. You grant TeamViewer the worldwide and temporally unlimited, non-exclusive right to use the Content, contributions and pictures connected with your selected user name by posting Content (contributions) and / or with the transfer of your photos.
7.2. TeamViewer is specifically authorized in regard to your contributions and pictures as part of the forum service, while respecting the moral rights and your personal rights, to reproduce to distribute, to make publicly available, to provide on demand (online, access, and transmission rights) and to archive and incorporate into databases these contributions and pictures.
7.3. TeamViewer is only entitled to modify the Content and contributions you provide, insofar as this is necessary for the graphic representation or for editorial reasons.
7.4. For clarification purposes, you grant TeamViewer the rights of use which are listed above.
7.5. You certify that you have all rights to the Content and information that you contribute, and in particular that you are entitled to transfer these rights to TeamViewer as stated in these Terms of Use. Persons depicted on photos must be of age and have agreed to the upload themselves or the appropriate consent of the guardian has been given.
7.6. TeamViewer is not obliged to publish your contributions and photos. TeamViewer will decide on the publication in its own editorial discretion. Moreover, in case of photos TeamViewer is not obliged to name the photographer.
7.7. If a third party states claims against TeamViewer due to the setting of Content by you and / or the upload and / or the recovery of photos (in particular due to the violation of personal rights, copyrights, trademark rights or neighboring rights), you are obliged to indemnify and hold TeamViewer harmless regarding any damages which TeamViewer suffers due to this. Evidence that no or less than the TeamViewer alleged damage has occurred, remains unaffected.
8. General Terms
8.1. You may use TeamViewer only in a manner or for purposes that do not violate these Terms of Use or applicable German law or the rights of third parties.
8.2. If you allow another person, in particular minors, the use of your TeamViewer Community account access, it is your responsibility to make reference to the terms of use and membership rules and exercise adequate control. You shall be hold responsible for every action and contribution made with your account.
8.3. If you or a third party, while using your username, culpably violate these Terms of Use or applicable law, TeamViewer can take the necessary measures. Severe violations may result in complete closure of your access to TeamViewer Community or to termination without notice of your TeamViewer Community membership.
8.4. TeamViewer is authorized to assist criminal or public law enforcement and regulatory agencies in their investigations of the suspected infringement, without being obligated to check legitimacy of such inquiries or requests for information.
8.5. TeamViewer has the right but not the obligation to the extent permitted by law to verify all areas of TeamViewer Community for compliance with the Terms of Use, and in particular with this Section.
8.6. TeamViewer rewards certain actions of TeamViewer Community members, including by way of so-called "badges" or certain "ranks". The allocation rules for such rewards are determined unilaterally by TeamViewer and can be changed at any time in TeamViewer´s equitable discretion. In that regard, there is no legal entitlement to such rewards. Improperly acquired rewards can and will be deleted by TeamViewer.
9. Termination or cancellation of your account
You are entitled to cancel your membership at any time without notice. To delete your account please send a private message to the community manager and request the deletion of your Account. TeamViewer has the right to terminate your TeamViewer Community membership without notice if you violate these Terms of Use. In case TeamViewer has terminated your membership without notice because of a violation of these Terms, you can log in to TeamViewer again only with the express consent of TeamViewer. Members are not allowed to enable the use of TeamViewer to former members whose membership has been terminated without notice. TeamViewer reserves the right to continuously use and make publicly available such contributions that you have made public as a member (such as posts, events, comments) even after the deletion of your user account and without specifying the user name and the information that the user has now been deleted. This only applies to Content that you have not removed before the deletion of your account. Your right to cancel your membership for good cause is unaffected by these Terms.
10. Liability
TeamViewer and it employees and agents shall not be liable for any damages arising out of the use of the TeamViewer Community. TeamViewer's entire liability regarding any claim and for any legal reason in connection with this Agreement shall not exceed the typical, foreseeable damage. This limitation of liability shall not apply in case
(i) the damage was caused deliberately or through gross negligence;
(ii) the defect was fraudulently concealed;
(iii) of an essential contractual obligation (cardinal obligation);
(iv) of a warranty;
(v) the loss of life, limb or health;
(vi) of liability under the Product Liability Act. 
TeamViewer shall only be liable for the loss of data under the above conditions, if you have backed up your data in an appropriate manner and form with regard to the application intervals so that they can be recovered with reasonable effort. TeamViewer only provides a platform to third party content and does not make this third party content its own. Therefore, TeamViewer is not obligated to and shall not agree to nor take up a position or even edit this third party content. The responsibility for third party content lies solely with the respective provider or the member who has put this content on the TeamViewer Community and not with TeamViewer. Shall TeamViewer however become aware that third party content violated these Terms of Use, it will respond appropriately in accordance with the Terms of Use. If and insofar a violation of the Terms of Use is only suspected, TeamViewer is not liable for the omission of measures, unless the violation can be proven.
In case of a culpable violation of these Terms, you shall hold TeamViewer harmless from all damages, including the costs of legal defense at the level of fees incurred by law. Evidence that no or less than the TeamViewer alleged damage has occurred, remains unaffected.
11. Final Provisions
In accordance with the following provisions, TeamViewer reserves the right to change the terms, conditions and benefits. TeamViewer will inform you at least one month prior to any major change of these Terms of Use on the TeamViewer Community homepage under "About this community". Your consent to amendments shall be deemed granted if you have not objected to the changes within one month of its release. Any dispute arising in connection with the use of the Customer Forum, including contractual rights and obligations, the validity of the contract and tort claims, shall be governed by the law of the Federal Republic of Germany.
The exclusive place of jurisdiction shall be in Stuttgart, Germany.
If any provision of these Terms is found partly or wholly illegal or unenforceable, such provision shall be enforced to the maximum extent permissible, and remaining provisions of these Terms of Use shall remain in full force and effect. A waiver of any breach or default under these Terms of Use shall not constitute a waiver of any other subsequent breach or default.
Contact information
TeamViewer Germany GmbH
Bahnhofsplatz 2
73033 Goeppingen
Germany
Phone: + 49 7161 60692 50
Fax: +49 7161 60692 79
E-Mail: [email protected]
Community Manager
---
Did my response answer your question? Help out others and select it as the Accepted Answer
This discussion has been closed.