Category Following - How to use it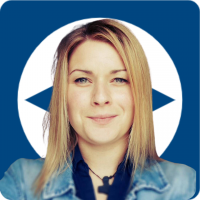 Esther
Posts: 4,112
Former Community Manager
Hi all,
Our Community got another exciting update 🎉
The feature is currently in an early stage. So, please bear with us, and rest assured that the team will continue to work on it to get it optimized over time.
However - I believe it already adds massive value to our Community. Therefore, I decided to enable it and give you some guidance on how to use the feature with this post.
Category Following
Category following is a feature that will appear on the board levels of this Community. Those levels are the boards, where the actual posts are listed.
It is the notification icon you already know from the header line and it will appear in the upper right corner of the discussion lists.
When clicking the notification bell a menu opens with 4 options to choose from:
Let me quickly explain the different options to you. Now it will get more clear what I meant with early stage.
1.) Follow - Follow my homepage
✅ Once you follow a category, you can select to only see the categories you are following on the Support forum page instead of all categories. Simply choose Following or All to adjust your view:
2.) Discussions - Notify of all new Discussions
✅ This option will allow you to follow the category and receive popup notifications when new discussions are added
3.) Discussions and Comments - Notify of all new posts
✅ This option will allow you to follow the category and receive popup notifications when new discussions and comments are posted
4.) Unfollow - Only receive default notifications
✅ This option will appear once you choose to follow and subscribe to notifications and will allow you to unfollow and disable notifications
⚠ IMPORTANT: By default, you will NOT receive email notifications once you choose option 2 or 3.
Customize your notification preferences
To customize your notifications for a specific category you need to visit your Notification Preferences page first.
➡ Pro Tipp: Quick access to the Notification preferences is via this button from within your notification bell in the header
➡ or via the Following PopUp:
➡ Or manually via Edit profile --> Notification preferences.
On your Notification Preferences page, you will see a list of all categories that you follow (once you follow one). Here you can decide whether you want
Email notification + Popup notifications
Popup notification only
Notification bell counter
In the first release of this feature, the notification bell will not show the number count. At this stage, this is a feature request that has been submitted already.
The notification settings go in the right direction for sure and I am happy that I can offer you this setting now - even though there is room for improvement 🙌
Thanks and best,
Esther