Update now to the most recent TeamViewer version 15.31.
See the Change Logs here.

[macOS] Meeting v15.21.4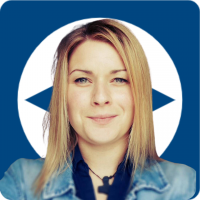 Esther
Posts: 4,112
Former Community Manager
Operating system: macOS
Version: 15.21.4
Release date: 2021-08-24
New Features
It is now possible to inherit TeamViewer policies to managed devices via managed groups.
A new way to display video in meetings is now available: Smart focus, which focuses on your face for better privacy control of your surroundings and more focused meetings!
Improvements
Updated UI on media and list view in Meeting, for improved user experience!
Bug Fixes
Fixed a bug that would cause the app not to reconnect if the internet connection was lost during a running meeting.
Fixed a bug that would cause an error while trying to send feedback.
Fixed a bug where copying something on the remote side, and pasting on the supporter side, was not working.
Tagged: