Update now to the most recent TeamViewer version 15.30.
See the Change Logs here.

[macOS] v15.24.5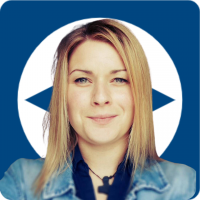 Esther
Posts: 4,112
Former Community Manager
Operating system: macOS
Version: 15.24.5
Release date: 2021-11-23
New Features
The TeamViewer icon on the macOS Dock now bounces as soon as a chat message is received within a session.
Improvements
Improvements for account activation: requesting a new email to activate your TeamViewer account is now easier.
Tagged: