Discover Essential Asset Management for More Effortless IT Maintenance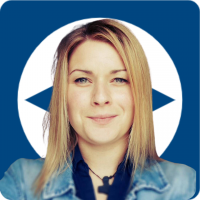 Esther
Posts: 4,110
Former Community Manager
Find out which devices require your attention at a glance within the TeamViewer 13 Management Console and its Essential Asset Management.
If you're an IT technician in a bigger company, I'm sure you feel like you'll never run out of work – I mean there's always at least a printer or something that won't do its job, right?
All joking aside, it can be pretty hard to keep the overview when there are hundreds or even thousands of devices to maintain - especially when you're supposed to find all devices fit for a common operation like an OS update or replacement.
And frequent scavenger hunts for specific groups of devices are probably the last thing you need. Because connecting to each device one after the other just to check which hardware they're running is really mundane and you could probably think of a hundred other tasks that you could get done instead.
Well, for TeamViewer 13 we reissued a neat feature known from our anti-malware solution ITbrain, that will allow you and your team to focus on the actual task at hand.
We complemented TeamViewer 13's Management Console with the Essential Asset Management feature, helping you to discover which devices require your attention much faster.
See the Most Relevant Device Info Within the Management Console
In TeamViewer 13's Management Console, the most relevant information about every device will be displayed alongside the respective entries in your Computers & Contacts list.
A regular maintenance task could be to, e.g., perform OS updates on a specific group of devices.
When previously you would have had to connect to every single device to check, if they meet the predefined criteria, you'll now be able to spot their current computer name, operating system and hardware (more specifically their processor, CPU, and RAM) at a glance!
So instead of being forced to manually check and unnecessarily connect to a number of devices, you can focus on the ones that really require your attention and get on with your tasks.
Also, the device info will be visible to all users within your company – allowing you to delegate tasks such as OS updates to anyone on your team.
The Essential Asset Management feature doesn't require activation. It automatically displays the information about a device, if
You own a TeamViewer 13 Premium or Corporate license and
The respective device is assigned to your company admin via a Host module or full TeamViewer application.
Cut to the Chase with the Essential Asset Management
The ability to distinguish all devices from within your Management Console will prove to be a massive time saver.
Whenever your task is to take action on all devices that meet certain criteria, the Essential Asset Management will save you a long-winded search that would have consumed an unreasonable amount of time.
If you think about it, aren't you curious about how many hours of redundant work this will save all of you TeamViewer users, too?
Tell us your opinion on the Essential Asset Management in the comment section below!
Tagged: