The age of Hyperconnectivity is here!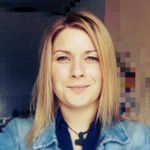 Esther
Posts: 3,395
Community Manager
TeamViewer IoT is available!
We are happy to welcome you to the new TeamViewer IoT Category in our Community.
What is TeamViewer IoT?
TeamViewer IoT (Internet of Things) is our newest product and project to connect, monitor and control even more devices.
For more information about it, check out our website: TeamViewer IoT website or this thread: TeamViewer and the Internet of Things
We are just at the beginning of this brand new journey and we are excited to see, what we can achieve together with you.
What do we want to do?
We want to work together with our customers on the amazing new possibilities the Internet of Things is offering us.
We would like to start with this new part of our Community to discuss the project and product IoT, to learn, what our customers need to have for working successfully with IoT devices.
The destination is clear, but getting there is complex and we need you to partner with us on this colossal vision.
Help us to make the hyperconnectivity simple, secure and fast to enter the future now!
Let´s connect what has never been connected.
We are looking forward to your ideas, thoughts and projects.
All the best, Esther
Community Manager

Tagged:
Comments