New improved user interface for easier navigation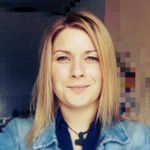 Esther
Posts: 3,204
Community Manager
By now, we are sure you could not stop noticing the complete overhaul of the desktop client in TeamViewer. 
We are here to tell you why we improved the design and how can you benefit from it.
The new design condenses and simplifies multiple windows and tools into one easy-to-use, re-sizable client window. This has been achieved as a result of several months of rigorous design iterations, user feedback sessions, and thoroughly tested usability trials.
We are proud to state that at the end of our efforts, we could meet the usability and design expectations of most of our users on the new TeamViewer interface. Other than achieving usability benefits, we also wanted to elevate TeamViewer into a modern, state-of-art contemporary design.
Here's what has changed in the new client: 
 
One resizable Integrated window
Instead of multiple windows, you now have one integrated window providing you all the options to take action. Our usability tests revealed that a single integrated window was far more usable than multi-window interface.
Left Navigation Bar for Common Actions
The common actions like making Remote Control connections, scheduling Meetings, viewing the Computers & Contacts list and making chat conversations have moved to the left navigation bar.
They are now easily identified by their respective icons. In our usability tests, we found that this is a better design because users can now easily know in which section they are – Remote Control, Meetings, Computers & Contacts or Chat. 

New Computers & Contacts List
If you have been using the older TeamViewer client, the first thing you would have tried to find is the Computers & Contacts window. In the new client, the Computers & Contacts list is not in a separate window but part of the integrated client.
You can view it by clicking on the Computers & Contacts icon in the left navigation bar. The one that looks like a address book. 
 
Make the Computers & Contacts list always visible
One feedback we consistently received was that our users always wanted to keep the Computers and Contacts list visible on their computer screen. They did not want to move to another tab when establishing e a remote connection to contacts / devices which were not contained in their list
The good news is that with the new Instant Connect control at the top of the TeamViewer client (see illustration below), you can insert partner IDs to make remote connections without leaving the Computers and Contacts view. 
 
Recent Connections
The other enhancement that you would have noticed is a new group in the Computers & Contacts list named Recent Connections. This group lists the devices and contacts with whom you have made any of the following actions:
Remote control
File transfer
Send file
Meeting
Video call
This is a nice productivity enhancer to quickly make connections from a recently used list instead of searching for the device and contact all over again. 

Enhance your productivity
We hope that the new TeamViewer client helps you to enhance your productivity skills and get better at supporting your clients.
By the way, this is also an optional design – if you still feel you want to use the old interface, you can do it by unchecking the Use new interface checkbox in the Options menu.
Credits to the author of this Blog Post: @Ravi
Community Manager

Comments