How to Use the Best Collaboration Features in TeamViewer Meetings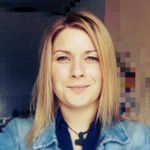 Esther
Posts: 3,209
Community Manager
TeamViewer Online Meetings offer tons of useful features to collaborate with your colleagues, customers, business partners, … you name it.
Let's look into some interesting use cases you can implement today!
Would you like to speak to a colleague, customer, business partner, or anyone for that matter, face-to-face, but they're somewhere between two desks and 10,000 Kilometers (or more) away?
Video conferences are not exactly something groundbreaking and new, which at the same time is not saying they weren't useful.
They have spared us travelling expenses for years now, allowing people to see each other in person for business and private use.
However, TeamViewer Meetings can do more than just transmit a video signal.
That's because TeamViewer Meetings offer many powerful features to not only meet, but also to collaborate and present with up to 25 participants.
Since you probably already use TeamViewer's remote control functions, why not give TeamViewer Meetings a try?
I'll show you some interesting use cases you might not have thought of before!
Easy to Schedule, Easier to Join
To set up meetings with TeamViewer, you can schedule them e.g. with My Meetings in your TeamViewer client or make use of the Outlook integration and add the appointment to your Outlook calendar.
If you decide for a spontaneous meeting, that's absolutely no problem at all: You can start one directly from within your Computers & Contacts or just use the meeting ID.
But to join a TeamViewer Meeting, you don't even need to have anything installed. Thanks to QuickJoin modules that can be customized and don't have to be installed either, participants can join within the blink of an eye – even with their mobile devices.
Additionally, just as the TeamViewer remote control, our meetings are of course compatible across different platforms.
Don't Want to Be Disturbed?
Once you're all in the meeting, you might appreciate not being disturbed.
The Door Lock is a small but nice feature to ensure just that. Once you activate it, nobody will be able to join the meeting anymore and you won't have to fear interruptions.
It can also be useful to prevent people from cutting to the chase when they're early in the meeting, which could lead to others missing out on what they discuss.
Using the pause and play buttons under screen sharing, you can start the meeting when all attendees are present and immediately start with the agenda.
Change Presenters
The days of static presentations with screenshots only are over!
TeamViewer Meetings are especially useful for screen sharing with the ability to change the presenter with just a click to see live footage from their screen.
For example, if you want to onboard a colleague with a new program, you could show them how it works on your screen and then switch to their screen in order for them to practice with your help.
Or have you ever experienced bad computers in meeting room giving you a headache by simply not running your presentation?
You and several other colleagues could hold a presentation via TeamViewer, just change the presenter and still use your own devices in which you can be sure the presentation works.
White Board
The White Board feature allows you to draw and write anything you want on the presented screen and then save a screenshot or clear it.
That can come in handy when you're explaining someone how to fix a problem or how a program works, but you want them to do it themselves for a better learning experience.
It's also a killer feature for having discussions and brainstorming sessions with colleagues or working on a collective project.

Keep a Record
There are many cases in which you might want to document your online meeting.
Maybe a colleague couldn't attend the meeting or you just explained someone how to solve a frequent problem and want them to be able to resort to a record, if it occurs again?
Luckily, TeamViewer Meetings have a built-in recording feature, that also allows you to easily convert the recording to AVI format.
Distribute Your Files Conveniently
Are you tired of having to carry around piles of paper for every meeting?
In TeamViewer Meetings, you can deploy your documents via the file box, so everyone can see them appear there or, if you prefer, you can make use of Dropbox, Google Drive, OneDrive or box as well.
Either way, it allows you to make even large files available to the participants without being forced to struggle with slow upload times within email clients.

Nice to Meet You!
As you see, remote control is not the only thing TeamViewer is great for.
TeamViewer Meetings offer everything you need for professional online meetings to collaborate and present in the most flexible and versatile ways.
I bet you can even think of some more creative use cases for your own work.
In which situations do you use TeamViewer Meetings a lot? Let's have a chat in the comment section below!
Community Manager

Tagged:
Comments