How to Have Better TeamViewer Meetings with a Door Lock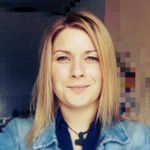 Esther
Posts: 3,164
Community Manager
A simple thing like the Door Lock feature can make your meetings more productive and help sticking to the plan.
Presentations, meetings, training sessions – they're a frequent part of most people's working days.
And there's no denying that as part of a company or even just a small group of workers, occasional meetings are absolutely important.
In general though, people seem to reject the bigger part of their meetings, because they feel they're either unnecessary in the first place or simply not well-run.
Confirming that, numerous articles on the internet claim that meetings are real time and productivity killers.
Do you feel the same about the meetings you attend?
Or do you want to make the meetings you organize more productive and a success for the attendees?
You might be familiar with TeamViewer's meeting function. Here in the company, we use it all the time to coordinate with our colleagues overseas, in their home offices or on business trips.
Well, there's a feature for TeamViewer meetings that most people probably severely underestimate and it's called Door Lock.
Now, you might feel a little bit underwhelmed by this rather simple feature, but believe me when I say you will appreciate the possibilities the door lock offers to hold more productive meetings once you've read this article!
Use the Door Lock Feature to Stick to the Agenda
If you're already familiar with TeamViewer meetings, you know that chances are pretty low that someone you didn't invite shows up in the meeting.
So what do you need a Door Lock for then?
Simply put, you can use it to promote proper preparation, punctuality, and equal status of information.
Preparation
A good meeting requires preparation.
The presenter needs to set up their gear and get everything ready on order for the meeting to go smoothly and without interruptions.
To get everything set up as needed before one or the other early-bird-attendee joins the virtual meeting room, you can activate the Door Lock right after starting the TeamViewer meeting.
You activate the Door Lock by going to the dropdown menu Participants. Then click on the padlock icon next to the Meeting ID. 
Attendees who join the meeting while the padlock is activated will only receive the meeting's video and audio, when you deactivate the Door Lock again. Until then, they will see the following screen: 
Meanwhile on your screen, you'll see anyone trying to join the meeting like this: 
And you'll receive a notification.
When you're good to go, all that's missing is the rest of the attendees.
Gather All Attendees Before Starting
One of – if not the – most important things for a successful meeting are the right attendees.
When people gather early for a meeting, they have a natural tendency to discuss the topics at hand and possibly get ahead of themselves, or neglect important details that other meeting participants who are not yet present would quickly recognize.
That's why it's important to gather the essential people together before you begin and then to have an agenda and stick to it.
By keeping the door locked until all attendees are present, you can remove the Door Lock, begin with the actual meeting and immediately start with the agenda.
Encouraging Meeting Discipline
As I mentioned above, it seems that many people complain about unproductive meetings and how much time is wasted on them.
To keep a meeting as short as possible, a key component is to get to business at the planned time.
By making clear that the meeting will be locked at the appointed time, notoriously late colleagues will think twice before being late.
Interruptions after the official start of the meeting will be history.
Have Great Meetings Again
I hope I was able to show you how a small feature such as the door lock can make a huge difference if it's used to its full potential.
I know that if a meeting is held the right way, its attendees can be actually psyched about how insightful and productive it was.
Of course there are many more factors that play into a meeting's quality, but if nothing more, the Door Lock feature allows you to stay in control of the virtual meeting room and that's great preconditions to begin with.
Are there any other TeamViewer features you realized you underestimated before? Share your insights in the comment section below!
Community Manager

Tagged: