EndPoint Protection (IT Brain) Memory Usage
I installed the Teamviewer 14 Endpoint Protection (IT Brain) on my machine yesterday.
In Task Manager it shows that it is one of the highest memory and CPU using apps on my system - 415,584 KB memory usage and 25% of the 29% CPU usage.
It shows 21% to 25% CPU usage while being idle, all the time.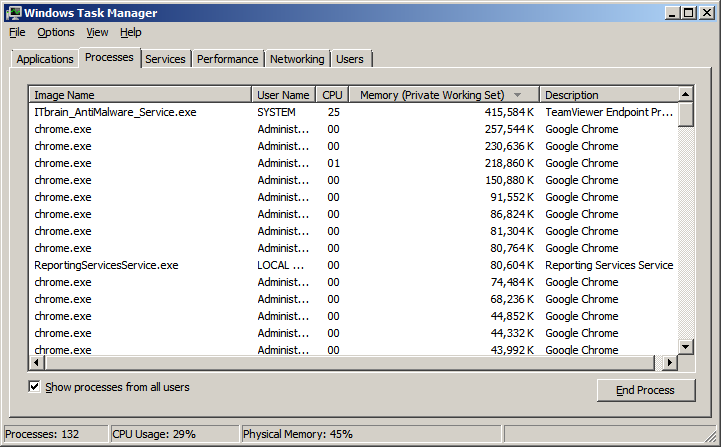 Compare this to Malwarebytes AntiMalware that only uses 13,215 KB while idle, and the main Window of Chrome that only uses 257,544 KB
It seems to be a massive memory and CPU hog?
Any suggestions?
Comments