Easily Provide IT Support on the Go with the Swiftpoint GT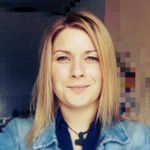 Esther
Posts: 3,344
Community Manager
The Swiftpoint GT breaks the barrier between touch screens and traditional means of input.
Learn how it can help you provide IT support on the go.
Have you heard about the latest TeamViewer 12 feature, yet?
TeamViewer partnered up with Swiftpoint to grant iOS users the possibility to use the Swiftpoint GT, an ergonomic and touch-screen-adapted mouse, that combines the best of both worlds.
Using the mouse, working on your iPhone or iPad will be much faster and more accurate than before.
Especially for TeamViewer users who regularly connect from a mobile device to a PC, the ability to use the Swiftpoint GT is a blessing, but more on that later.
While recent operating systems tried to implement a tablet/PC hybrid approach, screen sizes and the switch between means of input still pose difficulties.
Because nowadays we're used to the fast and intuitive commands that touch-screen-optimized operating systems offer, the main benefit of mouse pointers remains only their accuracy.
Thanks to the Swiftpoint GT's stylus, all you need to do in order to use touch gestures with the mouse is tilt it and provide input with the sensor. Basically, you're ought to use it just like you would use your finger on a touch screen.
Simultaneously, you can still rely on the accuracy of a good old pointing device.
Lever the Swifpoint GT's Capabilities on the Go
The ability to properly operate a touch screen with the Swiftpoint GT is pretty cool already, but for TeamViewer users it's not the only benefit the mouse holds.
Like I said before, this peripheral should be a great investment for anyone who regularly connects from their iPhone or iPad to a PC, because it's just the perfect extension for this use case.
Simply connect the mouse to your mobile device via Bluetooth or the small USB receiver (that's included in delivery) and enable yourself to seamlessly operate both the mobile and the connected PC.
Whereas navigating a large PC screen on your mobile and then selecting single small icons were daunting tasks with a mobile's touch screen only, the Swiftpoint GT now allows you to do so much faster and more precise.
In addition to its great functionality, the mouse is specifically designed to be as comfortable as possible to work with, even for long periods of time and where space is rare.
This way, you can keep up your productivity when going mobile-to-PC on the road and save yourself the frustration of clicking the wrong things too often.
Along with its thought-through design, the Swiftpoint GT also comes with some extras that make it more convenient to work on the go, such as a palm-rest mat, a magnetic parking spot for the device, as well as a cleaning cloth and replacements parts.
Pro Equipment for Pro Supporters
If you're already a fan/owner of the innovative Swiftpoint mice or supporting customers from your mobile a lot, then the Swiftpoint GT is the peripheral you've been looking for and you should definitely give it a try sometime.
Me personally, I'm curious to see the next version of this mouse and the further improvements it will bring already, since no other device I know of combines touch screen and mouse features as elegantly as the Swiftpoint GT.
Have you ever tried out a Swiftmouse GT? Share your experiences in the comment section below!
Community Manager

Tagged: