[macOS] v15.0.8397 (Full) - Change Log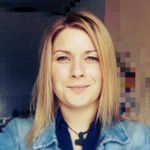 Esther
Posts: 2,991
Community Manager
We released a new version of the macOS full version
Operating system: macOS
Version: 15.0.8397 (Full)
Release date: 2019-11-19
Change Log:
Please note that this is the release of a new major version. It is only possible to connect to a remote device with this version if your local device is using the same version or higher.
Improvements
Improved quality for audio transmission within a remote control connection and within a TeamViewer meeting.
Simplified and clearer choices in the Advanced Options to define the automatic update behavior of the client.
Improved keyboard behavior: 'alt' key stays not activated anymore after entering "@" from a Mac keyboard
Improved error handling when trying to access a restricted folder during a file transfer.
Security improvement for communication between infrastructure and client components.
Code refactoring to prevent potential buffer overflow which may result in an application crash.
Bug Fixes
Fixed a bug which prevented the toolbar to be shown on connections to iOS devices
Community Manager
Tagged: