[macOS] v15.2.2756 (Full) - Change Log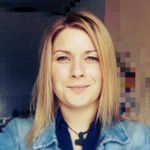 Esther
Posts: 3,381
Community Manager
We released a new version of the macOS full version
Operating system: macOS
Version: 15.2.2756 (Full)
Release date: 2020-01-28
Change Log:
You can now right-click on your computers and contacts to view a context menu.
You can now invite users to join a Pilot session by creating Pilot session codes.
Fixed a bug that sometimes duplicated entries in the "Active monitor" sub-menu within the session.
Fixed a bug that prevented the script menu within a session being updated automatically when the very first script has been added to the Management Console.
Fixed a bug that prevented TeamViewer from terminating and prevented re-starting.
Community Manager

Tagged: