[macOS] v15.3.2682 (Full) - Change Log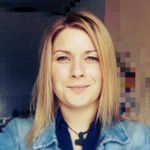 Esther
Posts: 3,128
Community Manager
We released a new version of the macOS full version
Operating system: macOS
Version: 15.3.2682 (Full)
Release date: 2020-02-25
Change Log:



New chat features:

You can now remove a participant from a chat conversation.

Bug fixes

Fixed a bug with file transfer that resulted in the app freezing when navigating into a local folder with thousands of files.
Fixed an issue where a grey bar appeared while sharing the desktop.



Community Manager

Tagged:
Comments