Get in the Flow with All-New High Frame Rate Connections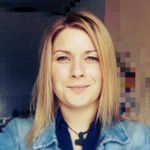 Esther
Posts: 3,007
Community Manager
Finally – you get into the productive workflow you've been waiting for. Everything is coming to you so easily. You do everything you can to maintain this zone. But before long a series of distractions pulls you out of the flow.
It's incredibly frustrating. And yet, we've all experienced it.
We just want to get on with a task, but distractions pile up and feel like an insurmountable obstacle.
Distractions can surface from dozens of different sources. From noise, to interrupting phone calls, or network connectivity.
Another one of those distractions is any interruption we experience with the tools we're using.
These could manifest as time between our input and an action taking place. Or a program freezing. Or a screen moving less than smoothly, hampering your precision.
These interruptions may only be a few seconds, but this builds up to an age of lost time. Which is a complete productivity killer.
In developing TeamViewer 12, a special focus was given to supporting users who want to be able to work with less lag on the remote device.
This means that frame rates for all remote connections are vastly improved. And you can now use remote control sessions with up to 60 frames per second!
Get Started Using TeamViewer 12 Higher Frame Rate Connections
Once you've updated to TeamViewer 12, simply connect to a remote device as usual, and you will start experiencing the higher frame rates.
This will come in very handy when working on all kinds of tasks.
Fixing Tech Issues Quickly
There will be a time, when you need to fix an issue as fast as possible.
This could be an important presentation that your customer or boss is holding and there's a problem to be fixed last minute. Or you're responsible for monitoring a machine and something goes wrong.
In such cases, every second counts and low latency is crucial to a speedy workflow.
Editing Visual Media Such as Video
Need to connect to and work with your company's render farm?
Video, animation, graphics – you name it. With 60 fps, you will be able to edit all kinds of visual media remotely and seamlessly.
Precision won't be a problem and you will see the product of your work in the frame rate the remote computer would display.
Working On the Go
Out of the office, but still want to work quickly and efficiently on tasks that require a high-end device?
The frame rates of connections from your portable device to your office computer will enable you to get things done, wherever you are.
Making Remote Devices Feel Closer
From the beginning, one of TeamViewer's aims has been to make remote connections feel like we are actually sat in front of the remote device.
Thanks to feedback from TeamViewer users, we were able to identify that productivity could be further improved by increasing frame rates of remote control sessions.
TeamViewer 12 delivers on this insight in a big way.
No matter your machine's performance capabilities, network speed, bandwidth, or task you are working on – you'll notice a significant improvement to the smoothness of the connection thanks to much improved frame rates.
With up to 60 fps – what tasks will you enjoy working on more? Share your ideas in the comment field below!
Community Manager