Help your parents and friends using TeamViewer!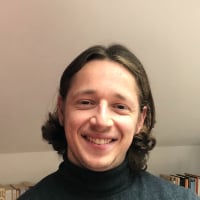 JeanK
Posts: 6,022
Community Manager 🌍
Today, I wanted to share with you some useful content on how to use TeamViewer. The reason why I created this blog article is that I regularly see on Twitter and Facebook the same sentence...
...and this needs to stop! Right now. 😡
I will show you here the best practices for connections to a computer you are connecting to regularly, like the computer of a family member or a friend. I will go through the ideal setup (that you only have to do ONCE) to connect to your parents' computer within a simple double-click. 
Let's get started!
Install
One of the most important points is to use the right module on your parent's computer.
For frequent connections, I highly recommend installing the TeamViewer Host.
Why choosing the Host?
the TeamViewer Host is the ideal module for making connections without any interaction of the remote user. Therefore, you will always be able to connect to your parents' computer without any interaction of them.
the TeamViewer Host will always run in the background of the computer. Therefore, it won't irritate your parents as they won't even see it.
it's much lighter (18,9 MB) than the full version so it won't use waste extra resources of your parents' computer
You can download it from here: TeamViewer Host.
📌Note: Make sure to download TeamViewer modules ONLY from our official website: https://www.teamviewer.com/en/download/
To install the TeamViewer Host, please follow this animation:
Name and protect
Now that the installation is completed, you need to give the remote computer a name and to set up a personal password (which only you know), you so can connect to it.
To do so, please follow this animation:
Add
It is possible to automatically add the computer of your parents in the Computers & Contacts list of your TeamViewer account.
In order to do so, please follow the instructions on your screen or these of the animation below:
Secure
You want to make sure no one scams your parents and also that you are the only one connecting to the computer.
This is why I recommend you to
disable the random password
insert your TeamViewer account into the allowlist
in order to keep your parents away from the scammers.
To do so, please follow these animations:
Disable the random password
Allowlist your TeamViewer account
Connect
You are done! 
Please go to your Computers & Contacts list, double-click on the remote computer you just added and let the magic happen!
Stay connected!
I hope this post will help you as this is the easiest way to connect and to help their family members and friends! 🍀
Let us know if you like this format and also for which use-case(s) you wish to get best practices content! 🙏
📌Note: If you experience that commercial use has been falsely suspected on your device, please request the reset here.
Community Manager
---
Did my response answer your question? Help out others and select it as the Accepted Answer
Comments