Update now to the most recent TeamViewer version 15.31.
See the Change Logs here.

[macOS] v15.15.5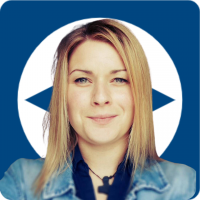 Esther
Posts: 4,112
Former Community Manager
Operating system: macOS
Version: 15.15.5
Release date: 2021-02-23
Bug fixes
Fixed a bug in connections from Mac to Windows which caused the remote cursor to remain visible after deactivating it.
Comments