TeamViewer IPO - First Anniversary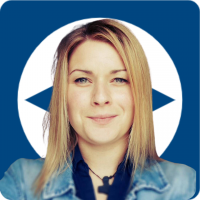 Esther
Posts: 4,078
Former Community Manager
Hi all,
On September 25th, 2019, around 300 TeamViewer employees gathered at the Frankfurt Stock Exchange to ring their bells at exactly 9:15 am and celebrate our IPO.
What a day! I can tell you ? And I still have my bell on my desk: 
One year later and we can still feel the emotion of our IPO and I wanted to share not only this anniversary with our Community, but also the video and the fantastic experience and atmosphere we had at our IPO in Frankfurt! 
Enjoy the show
 #TeamViewerGoesFrankfurt for some more insights!
Happy anniversary to all of you,
Esther