Security Improvement for TeamViewer Meeting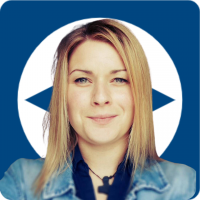 Esther
Posts: 4,078
Former Community Manager
Hi all,
At TeamViewer we are always making updates to improve our security and ensure that our users and customers have the most secure experience when using TeamViewer products.
We are happy to inform you that we introduced a change to the length of the RSA key for TeamViewer Meeting which is used when you join the meeting.
The RSA key size went from 2048 bit to 4096 bits.
These changes also go along with the recommendation by the German Federal Office for Security in Information Technology where they recommend that all RSA keys should be 3000 bits or larger https://www.bsi.bund.de/SharedDocs/Downloads/EN/BSI/Publications/TechGuidelines/TG02102/BSI-TR-02102-1.pdf
How does this affect me?
If the host and all other meeting participants have the latest version of the application then no action is required, and everything will work as normal.
If you are using version 15.9 or above and are hosting the meeting, then no participant with version 15,8 or below will be able to join the meeting.
If you are using version 15.9 then you will still be able to join any meeting hosted with version 15.8 or below.
We hope to keep you amazed with new improvements and features and we keep you updated on further changes regarding this topic in our Community.
Best,
Esther
Tagged: