The most secure TeamViewer experience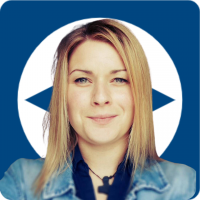 Esther
Posts: 4,078
Former Community Manager
Hi all,            
We would like to take the opportunity to reiterate key recommendations for the most secure TeamViewer experience.
Generally, we encourage you to make use of TeamViewer's password-less Easy Access functionality and optionally configure a strict AllowList as recommended setup for unattended access. If you have opted for the optional personal password instead, please make sure to regularly review it for password best practices. See here for our guidance.
To ensure the best possible security for the connectivity solutions our users trust in, we are continuously innovating. For example, if our monitoring observes unusual activity, users are prompted for awareness via email or on their devices, which we recommend monitoring regularly.
As always, please do not hesitate to contact TeamViewer's Customer Support regarding any guidance.
Best,
Esther