Sunsetting of Outdated Minor Release Versions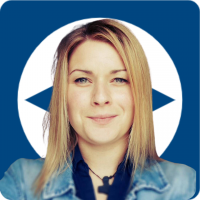 Esther
Posts: 4,091
Former Community Manager
Hi all, 
We want our users to have the best experience with TeamViewer by using our latest and greatest products! 
Running the most current Minor Release means that you benefit from the latest security updates.  
In line with the obligations stipulated by the TeamViewer EndUser License Agreement (EULA), we, therefore, encourage you to update to the respective latest Minor Release version of TeamViewer available under your respective license. 
Going forward, we will discontinue the Server Services for outdated Minor Release versions at regular intervals, and in each case, after a suitable adoption period upon release of a new Minor Release.  
We will communicate such sunsetting of Server Services to you both with in-product messages as well as in our community. Create a bookmark for our Update Post to receive important notifications related to this topic!  
Updating to the most current Minor Release will have no impact on using TeamViewer. All users – paid license or free license – will be able to use TeamViewer as usual.  
Updating just takes a moment and runs mostly automatically. Please find a detailed description of how to update TeamViewer here.
We recommend automating the check for new versions within your advanced TeamViewer options and to enable automatic updates of the software.
Thanks and best,
Esther