Update now to the most recent TeamViewer version 15.25.
See the Change Logs here.

[Windows] v10.0.259144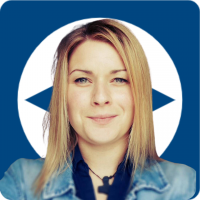 Esther
Posts: 4,038
Community Manager 🌍
Operating system: Windows
Version: 10.0.259144
Release date: 2021-02-23
Improvements
Security improvement for communication between infrastructure and client components
Implemented a measure to prevent a Microsoft Windows system DLL from loading untrusted DLLs from the application directory into the service process. Nota Bene: Thank you, Fabián Cuchietti with Innotec Security, for the finding and following a responsible disclosure model.
Community Manager