Hey Upskill - Welcome to the TeamViewer family 👋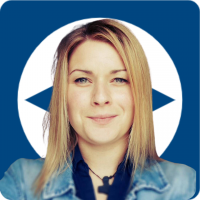 Esther
Posts: 4,078
Former Community Manager
Hi all, 
The new year comes with great new initiatives and announcements!  
Today, I have the honor to welcome Upskill, the US-based pioneer in augmented reality (AR) software for frontline workers, as the newest member to our TeamViewer family.  
Let me give you some background information: 
Upskill is a market leader in augmented reality (AR) solutions for workers especially in industrial manufacturing, inspection, and audit use cases and, thus, a perfect fit for TeamViewer.  
The company was founded in 2010 and has two locations in the United States in Tyson's Corner, VA, and Austin, TX.  
TeamViewer plans to keep and grow these offices to expand its presence within the US and to build on Upskill´s important partnerships within the US tech ecosystem.  
Named a Gartner Cool Vendor, IDC Innovator, and World Economic Forum Technology Pioneer, Upskill is trusted by some of the world's most well-known companies, including The Boeing Company, Merck KGaA, and American Bureau of Shipping.  
And with its AR solutions, Upskill connects the frontline workforce in real-time with the critical information, data, and tools necessary to perform their job more efficiently and effectively.  
With this acquisition, TeamViewer strengthens its global leadership in enterprise AR solutions and enables digital transformation across all verticals and parts of the value chain. 
We can't wait to meet our new colleagues and work on joint goals going forward 🙌 
You are welcome to check out Upskill's current page to learn more about them: 
Thanks and best, 
Esther