Update now to the most recent TeamViewer version 15.32.
See the Changelogs here.

[Linux] v15.16.8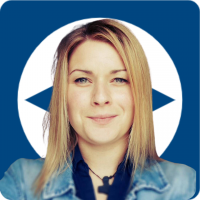 Esther
Posts: 4,110
Former Community Manager
Operating system: Linux
Version: 15.16.8
Release date: 2021-03-23
New features
Playing computer sounds and music from remote machines during a remote control session is now also supported on Linux.
Improvements
The option to set a personal password is now in the Advanced tab.
Comments