A Comunidade TeamViewer chega ao Brasil 🎉
Check out our brand-new Portuguese Community 👉 here 👈.
March Update - Security Patches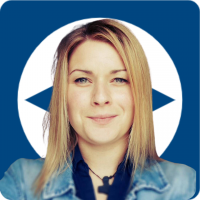 Esther
Posts: 3,905
Community Manager 🌍
Hi all,
Today, we released some updates for TeamViewer 11 through 15.
Windows only: We implemented a measure to prevent a Microsoft Windows system DLL from loading untrusted DLLs from the application directory into the service process.
Secondly for the Windows, macOS, and Linux platforms, we fixed an issue in backend processes, which could have led to a crash of the TeamViewer client.
Please see our Change Logs here and you will find the new version ready for download on our homepage: 
TeamViewer 15: teamviewer.com/download
TeamViewer 11 - 14: https://www.teamviewer.com/en/download/previous-versions/
All the best,
Esther
Community Manager