Mercedes-AMG Petronas F1 Team and Mercedes-EQ Formula E Team and TeamViewer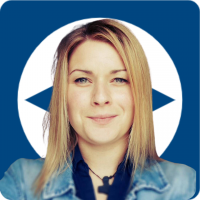 Esther
Posts: 4,078
Former Community Manager
Hi all,
It feels like TeamViewer is on a kind of a racetrack this year with all the exciting news it is giving us. Well, yes, now even more with this announcement 📢 
👉The Mercedes-AMG Petronas Formula One Team and Mercedes-EQ Formula E Team are proud and delighted to jointly announce the leading global software company TeamViewer as a new official partner.👈
If you ask me: This is simply WOW 🏎
After reading the official announcement here, I collected some information to explain, what this partnership means: 
I don´t know if you knew that Mercedes is already using TeamViewer for remote access and operations on the racetrack and in headquarters. Well, they do 👍
And now, TeamViewer will make the Mercedes teams even more efficient, with optimized remote operations and enhanced connectivity between team operations trackside and back at base, notably in terms of race support operations during testing and racing.
TeamViewer will provide the teams with remote connectivity solutions and further technology to drive greater performance over the next five years.
For sure, you will see TeamViewer´s branding on both cars and the drivers' racing suits starting from the Monaco races in each series - the Monaco E-Prix will be held on 8th May, with the Grand Prix de Monaco following two weeks later, on 23rd May 2021.
TeamViewer will be joining a high-tech ecosystem that is engineering the future of mobility in the world's fastest development laboratory and the demanding remote operating conditions, as well as the data-driven nature of each racing series.
✅This will prove use cases that can be translated from the racetrack to the industrial environment for TeamViewer's customers.
✅Significant new opportunities are opened up to everyone with AR technologies like
Augmented reality supported inspection, maintenance, and technician training or
Augmented reality experience for fans that can't attend the event
Live customer engagement through chat and video with the fanbase
Behind the scenes reports – let fans get close to the drivers and crew
✅TeamViewer will furthermore play an important role in motorsport's journey towards net-zero emissions, by enabling people and companies to effectively monitor systems remotely.
✅Besides the impact this partnership will have on both Mercedes and TeamViewer's technology, it presents TeamViewer to a much larger audience to get to know our solutions and hopefully even more members to our fantastic Community!
Formula 1 and Formula E
Formula One is the world's most popular annual sporting platform and reaches an annual cumulative audience of over 1.5 billion people and being broadcast in more than 170 countries around the world. Alongside the global pinnacle of motorsport, Formula E is growing a new and distinctive audience for its unique city racing format, and together the two series will support TeamViewer's ambition to become a truly global tech brand through races in 25 countries across six continents.
OK - now I wrote even more than planned, but this news is having so many interesting and pioneering aspects, that I couldn´t resist. Last but not least, let´s enjoy the following video together:
All the best and Happy Racing,
Esther