TeamViewer Engage launches today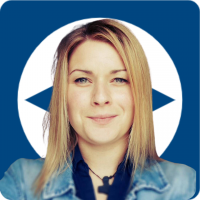 Esther
Posts: 4,078
Former Community Manager
Hi all,
Originating from the acquisition of Austrian startup Xaleon earlier this year, we are proudly announcing the launch of TeamViewer Engage today.
But what is TeamViewer Engage? Let me give you some input, and if you want to learn more, I invite you to visit the the whole Knowledge Hub around Engage here:
👉TeamViewer Engage provides a complete feature set to interact with customers online and thus enabling digitalization of sales, customer support and service processes across all industries. The product is available in customizable modules that can be tailored to the needs of large enterprises as well as SMEs.
👉TeamViewer Engage can be integrated into existing websites enriching them with real-time communication capabilities or be used via an invitation link for scheduled appointments such as online video consultations. 
👉As a true end-to-end solution, the suite of features enables various use cases in conversational commerce, digital customer service and online consultation. 
👉Integrated on a website, a chatbot can proactively engage with a customer and instantly answer routine queries. Conversations can seamlessly be transitioned to a live chat agent who has further options of escalation like video chat and co-browsing for an even more personal customer experience.
👉On top of that, the new TeamViewer Engage platform includes specialized features for advanced video consultations like co-browsing of uploaded documents to walk prospects through a contract, with whiteboard and chat functionality at hand. To complete the digital consultation process, TeamViewer Engage provides a legally binding eSignature feature to sign contracts online, offering a fully digital consultation process, from contact to contract.
And with this great addition to our solutions portfolio, we are opening up a dedicated space within our Community to enable community support for TeamViewer Engage.
All the best,
Esther