Sunsetting active servicing of Ubuntu 16.04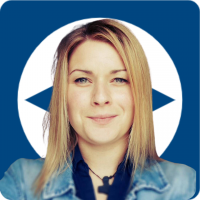 Esther
Posts: 4,057
Former Community Manager
Hi all,
We would like to announce that as of June 22nd, 2021, TeamViewer will no longer be actively supporting Ubuntu 16.04.
Stopping the active support of Ubuntu 16.04 means:
• that no updates or fixes which are specific to these operating systems will be implemented
• that TeamViewer versions newer than TeamViewer in version 15.18 won´t be compatible with it
• the TeamViewer Support team can not provide any kind of support for cases when using TeamViewer on that operating system
We generally recommend to only run current operating systems and software versions. So please make sure to update to the most recent version of Ubuntu and TeamViewer.
To see a full list of our supported operating systems by TeamViewer, please see our Knowledge Base article here: Supported operating systems
We want to thank you for your understanding and wish you a continuously good user experience with TeamViewer on your Linux Ubuntu machines!
Thanks and best,
Esther