TeamViewer is one of the winners of the European Customer Centricity Award 🥳
Please find more information here.
Update now to the most recent TeamViewer version 15.21.
See the Change Logs here.

[macOS] v15.19.4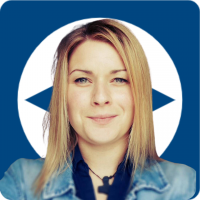 Esther
Posts: 3,879
Community Manager 🌍
Operating system: macOS
Version: 15.19.4
Release date: 2021-06-24
New features
Usability improvement for joining password-protected meetings: users can now enter the password in the meeting preview page.
Improvements
Improved feedback during bad network situations in Meetings. A new type of notification and symbol will be displayed when the client detects a bad network.
Speaking while muted notification added.
Comments