TeamViewer is one of the winners of the European Customer Centricity Award 🥳
Please find more information here.
Update now to the most recent TeamViewer version 15.21.
See the Change Logs here.

[Windows] v15.20.3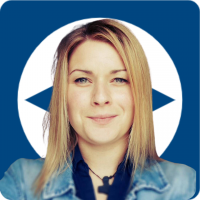 Esther
Posts: 3,879
Community Manager 🌍
Operating system: Windows
Version: 15.20.3
Release date: 2021-07-27
New features
It is now possible to install Patch Management and Remote Device Monitoring via the TeamViewer MSI together with the TeamViewer Client
It is now possible to install the VPN driver with a mass deployment via the command line
Bug Fixes
Fixed a bug that the "Start TeamViewer with Windows" setting was not kept after the update from the 32-bit to the 64-bit version. After installing the new version it's once more necessary to check the setting.
Tagged:
Comments