Update now to the most recent TeamViewer version 15.31.
See the Change Logs here.

[macOS] v15.21.2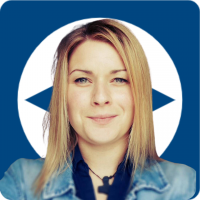 Esther
Posts: 4,112
Former Community Manager
Operating system: macOS
Version: 15.21.2
Release date: 2021-08-24
New features
A new way to display video in meetings is now available: Smart focus, which focuses on your face for better privacy control of your surroundings and more focused meetings!
Improvements
Updated UI on media and list view in Meeting, for improved user experience.
Bug Fixes
Fixed a bug where the copy on the remote side and the paste on the supporter side were not executed.
CVE-2021-34858: Installations with existing TV recording files (TVS) were vulnerable to a problem in file parsing that could have allowed someone to execute arbitrary code and could have caused the binary to crash. User interaction as well as a third-party vulnerability would have been required for remote exploitation. We don't have any indication of exploitation in the wild. Our thanks go to Kdot and the Trend Micro Zero Day Initiative for the responsible disclosure.
CVE-2021-34859: In some circumstances, a problem in shared memory management could have caused the TeamViewer service to perform an out-of-bounds read. Access to the machine would have been required for exploitation. We don't have any indication of exploitation in the wild. Our thanks go to Mat Powell and the Trend Micro Zero Day Initiative for the responsible disclosure
Tagged: