The new Full TeamViewer Client for Raspberry Pi is here!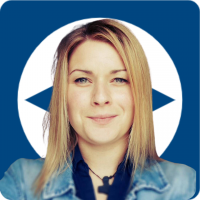 Esther
Posts: 4,057
Former Community Manager
Hi all,
The wait is over!
I am happy to announce that starting today, TeamViewer officially offers and supports the TeamViewer full version on Raspbian OS, Debian, and Ubuntu on a RaspberryPi.
Until now, there was only the TeamViewer Host for your Raspberry Pi available, which allowed for unattended access of Raspberry Pi devices to be maintained, controlled or managed via TeamViewer.
But now -FINALLY- you can use all the capabilities of a full TeamViewer client on a Raspberry Pi.
Just naming a few available options:
Establish incoming and outgoing connections between devices
Real-time remote access and support
Collaborate online and chat with others
So my dear friends - let us know: What will you do first with the full version on your Pi?
Thanks and best,
Esther
Comments