Let´s build this up together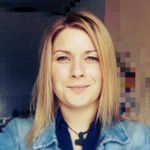 Esther
Posts: 3,205
Community Manager
Welcome to the brand new TeamViewer Community! A place for all TeamViewer users to achieve great things together.
Since day one, we have been inspired by the way you have used TeamViewer to collaborate, help each other, and accomplish astoundingly innovative things.
We have always felt incredibly lucky to have such dedicated fans and users. Which is why we were determined to create the community site for you.
The TeamViewer Community is a central place to meet other TeamViewer users to exchange your thoughts and ideas.
There are so many incredible ways people use TeamViewer to make people's lives easier and it's our utmost wish to promote the birth of many more ideas.
No matter whether you're using TeamViewer to help out friends and family, or as a part of your work – this is the place to be.
My name is Esther, by the way, and I'm really excited to have the chance to serve you as the Community Manager, and be the link between the TeamViewer team and you, the community!
What do we wish for the TeamViewer Community?
The TeamViewer Community is set out to achieve a number of different goals.
I know from my four years of experience within the company, that we always want to do our best for our users.
With the TeamViewer Community, we want to further improve our service as we're always trying to give the best solution possible.
Having spent many years speaking with you on the phone as part of my previous role, I have always enjoyed helping you as best I can. Now, I am even happier to be able to continue to interact with even more of you.
I hope the community becomes a flourishing, positive and productive place for all of us.
Let´s build this up together.
Have you ever wondered in which ways other people use TeamViewer?
As well as within the TeamViewer team, there are many TeamViewer experts among you who I hope will want to share their advice to answer all kinds of questions you might have.
Together, we will find solutions, and support one another.
The TeamViewer Community is a place where passion meets knowledge, solutions are born and ideas come to life to help people grow together.
Guiding this process, myself and the admins will always be there to solve any problems that crop up.
Also, I strongly encourage you to use the community to give feedback about TeamViewer.
Since others can give comments on your thoughts they gain all the more value!
It's great to have you on board!
Are you just as excited as we are?
Personally, I'm convinced that we can achieve awesome things together!
Let me know what you think of the TeamViewer Community right away, if you'd like to.
Welcome to the community!
Cheers,
Esther
Community Manager

Comments