Update now to the most recent TeamViewer version 15.30.
See the Change Logs here.

[Windows] v15.25.5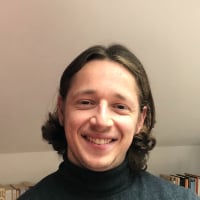 JeanK
Posts: 5,643
Community Manager 🌍
Operating system: Windows
Version: 15.25.5
Release date: 2021-12-14
Improvements
Improvement for the Remote Control tab. When resizing the window, the content will resize accordingly.
Improvement when automatically updating TeamViewer: if the application is running in the background and gets updated automatically, it won't show the What's New panel.
Improved the Play computer sounds and music feature: if the setting is enforced through policy it's no longer possible to change it via the toolbar within the connection.
Added graphical representation of connection parameters such as type, latency, and estimated capacity to the in-session toolbar under Actions --> Connection Info.
Access Control and Connection Information are now represented in two separate dialogs.
The User Focus Program Survey can be accessed via Help --> Take our Survey.
Bugfixes
Improvement for translations: Insider option is now available in other languages.
Fixed a bug that that prevented visual feedback when moving C&C list entries using drag and drop.
Community Manager
---
Did my response answer your question? Help out others and select it as the Accepted Answer
Tagged: