Update now to the most recent TeamViewer version 15.31.
See the Change Logs here.

[macOS] v15.26.4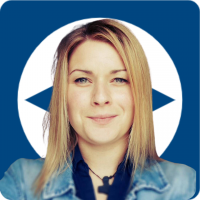 Esther
Posts: 4,112
Former Community Manager
Operating system: macOS
Version: 15.26.4
Release date: 2022-01-25
New Features
Support for Company Address Book is now available! The Company Address Book allows users to find and contact other users from the same company without adding them to their Computers & Contacts list. This feature must be enabled by a company administrator within the Management Console. Learn more here: Company Address Book - TeamViewer Support
Bugfixes
Fixed a crash during a file transfer that occurred if trying to access a directory that is no longer available.
Fixed a crash that occurred when pasting files from the clipboard that have been copied from the remote computer.
Fixed an issue with a multi-monitor setup on the remote side resulting in an offset for the mouse cursor.
Improved the scroll speed on Mac to PC connections.
Tagged:
Comments