[Windows] v15.41.7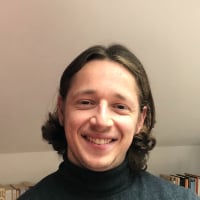 JeanK
Posts: 6,894
Community Manager 🌍
Operating system: Windows
Version: 15.41.7
Release date: 2023-04-26
New features
Try the all-new TeamViewer Remote!
Dive into a freshly designed interface.
Explore new and updated features.
Find everything you need with our universal Search Bar.
Connect in an instant with easy-to-use Session Links.
Switch with ease between the new and current interface.
Find it all now on desktop or in your browser.
Improvements
The in-session toolbar has a new design which includes a side panel for chat, audio/video, and whiteboard functionality. This is only enabled when the new TeamViewer Remote UI is enabled.
Bugfixes
Fixed a bug that prevented company devices from being loaded in the device list.
Fixed a bug that sometimes prevented switching the session window back from full screen to window mode.
Fixed a bug in the remote control window that could cause it to open in an incorrect size. This was due to the TeamViewer applications view settings no longer being applied.
Comments